Advancing
Women


in

the

Digitally Driven


Workplace
Here for you at every stage of your career.
Helping you reach your full career potential.
Advance your business by advancing the
women

in your business

All-in-one solutions to attract, retain and develop women leaders.
Talent Acquisition
Talent Retention
Talent Development
Three decades of impact, but we can't stop now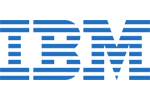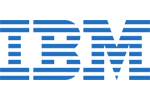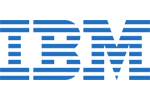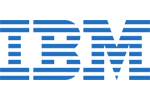 Amazon's partnership with WCT goes back many years. We continue to leverage WCT for unique opportunities that empower our employees to do their best work every day and advance diversity within the broader digital economy."
Zoya Zayler, Head of Diversity, Equity & Inclusion – Canada Corporate, Amazon
Bell's partnership with WCT offers incredible opportunities for women at Bell to connect with an extensive network across Canada to achieve their highest career potential. Through professional development, mentorship, education and networking events, Bell team members can immerse themselves in a rich ecosystem offered by WCT that is helping to forge pathways to close the gender gap and drive equity and inclusion for women in the workplace."
Borika Vucinic, Bell Canada
Corus has long supported the WCT Mentorship Program as part of our focus on advancing personal growth and professional development in our industry, while fostering more diverse, equitable and inclusive workplaces. We are proud of the impact it's had on hundreds of women across Canada through the years."
Cheryl Fullerton, EVP People and Communications, Corus Entertainment Inc.
Through our collaboration with WCT, Randstad Canada has experienced significant benefits, gaining access to a diverse pool of talented and skilled women professionals while also gaining a deeper understanding of the challenges and opportunities that women in STEM face. This partnership has further strengthened our commitment to gender diversity and social responsibility, positively impacting our brand image and enhancing engagement with stakeholders."
Carolyn Levy, Group President of Randstad Technologies Group & Chief Diversity Officer, Randstad, Canada
Through our partnership with WCT and their tools, programs and events, Cogeco is able to support the development of our talented pipeline of women. In addition, it's great to be part of an inspiring network of strong talented women across industries – images shape aspirations!"
Julie Branscombe, Director, Diversity, Equity & Inclusion, Cogeco Inc.
WCT provided Pariveda the unique forum and opportunity to showcase how we, as an organization, are approaching gender equality through providing complete wage transparency to our employees. This is just one example of WCT's commitment to more broadly sharing and evangelizing the creativity and innovation that companies across Canada are demonstrating in creating a truly inclusive and diverse workforce."
Safdar Mahmood, Managing Vice President – Toronto, Pariveda
Symcor is proud to be a part of a network of organizations who are helping to remove barriers and advance women representation in leadership across the information, communication, and technology industries. WCT's work aligns with Symcor's mission to connect for common good and commitment to DEI. Through our partnership with WCT, we can leverage the power of many to ensure equity in our processes, provide equal opportunities for all, and promote diversity and inclusion."
Jeannie White, Director Employee Experience, Symcor